Given United's recent aggressive expansion strategy, Tuesday's announcement of the Chicago-based carrier exercising options for 110 new long-haul airplanes hardly comes as a shock. It's evident that this move is a continuation of what has been a trend of record-breaking orders by United. When the airline first announced its order back in June 2021, the seed was already sown. They had set the stage for a massive overhaul of their fleet with the inclusion of options that could potentially be exercised in the future. Fast-forward to now, and we see them capitalizing on those very options.
The A321 has to cause a lot of sleepless nights for Boeing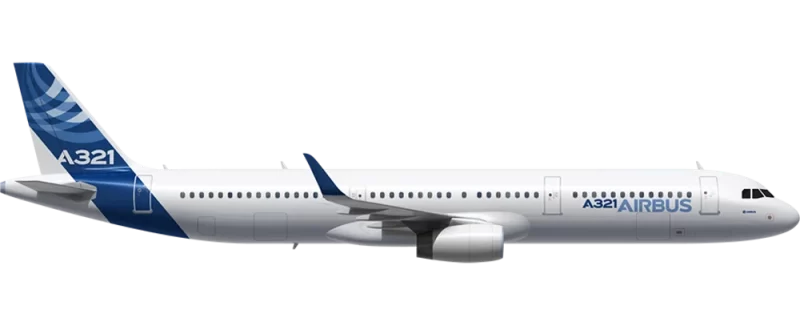 The Airbus A321neo, in particular, has carved a niche for itself as a reliable domestic workhorse, especially among the more substantial carriers. The aircraft's versatility is hard to contest, making it an optimal choice for airlines looking to strike a balance between capacity and efficiency.
Of course, Southwest remains the notable exception in this trend, continuing to place its faith predominantly in the Boeing 737 fleet.
Interestingly, United's decision to lean into the A321neo hints at the evolving demands of modern-day air travel. The A321neo, including its longer-range A321XLR variant, has now broadened its horizons beyond domestic routes. Its capacity to undertake some shorter long-haul routes, like those between the Northeast U.S. and locations such as Iceland or Western Europe, underscores its pivotal role in reshaping the dynamics of airline route planning.
The 787 quietly chugs along like a stalwart...
United's commitment to the Boeing 787 is equally worth highlighting. The conversion of the 787 options means that United's 787 fleet is on track to become one of the largest globally, with an anticipated count of around 200 jets. This undeniably positions United as a dominant player in the long-haul segment, reinforcing their commitment to ensuring passenger comfort while optimizing operational efficiency.
Is Boeing really going to pin the future on the 737?
It's intriguing to reflect on the 'potential' of Boeing reviving a revamped version of the 757 (it ain't happening), especially given the ongoing debate surrounding the 737's future. While the 737 has had its share of challenges and criticisms, its long-standing history with many carriers is undeniable. However, one can't help but ponder whether a modern 757 could indeed be the answer to the industry's evolving needs. But, of course, that's a topic for another day…