A definitive guide on how to buy a plane ticket for someone else and make sure they will actually be allowed to fly.
Buying a plane ticket for someone else can be confusing, frustrating and stressful especially if you've never done it before. Add to that heightened security from 911 and now with The Pandemic, ensuring that only vetted flyers are able to get on a plane is at an all-time high…and rightly so.It's hard to know what information is required and whether or not the person you're
buying the ticket
for will need additional documents to travel. You might even worry that your credit card details will get stolen or that you'll pay too much money in taxes and fees. We created this guide so that anyone could learn how to buy a plane ticket online from start-to-finish. If you are the one who has to buy a ticket for someone else, it can be tricky to know what information you need in order for them to fly. This post will go over some of the basics and help you figure out how to successfully purchase a plane ticket for someone else so they are allowed to fly safely.
How to Buy a Plane Ticket for Someone Else
The following steps will teach you how to buy airline tickets for another person safely so they are allowed to fly on their own. The trick is knowing exactly which information needs to match between the passenger and the actual ticket holder.
It's really not that 'difficult', but you have to remember to follow all the right protocols so you don't risk your flyer not getting aboard the airplane. We'll show you how it's done in this step-by-step tutorial…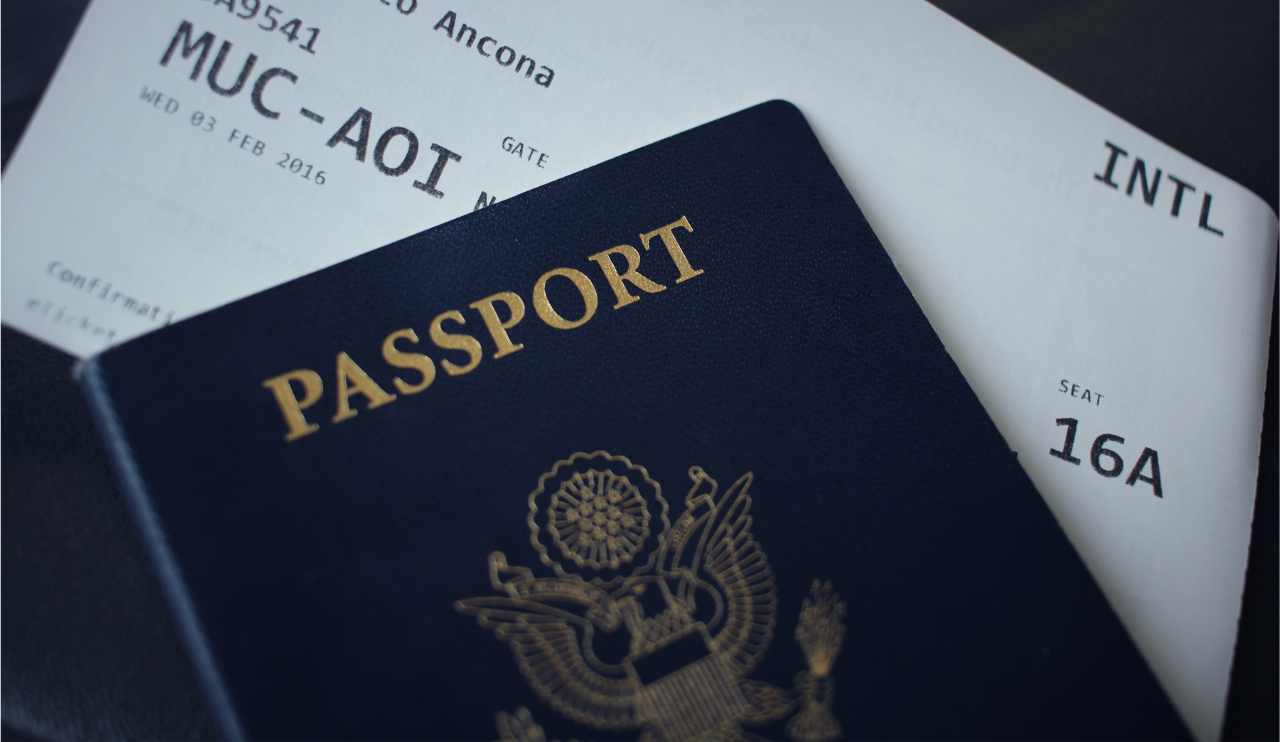 Can I buy a plane ticket for someone else?
1. Make Sure They're on Board (so to speak!) and Will Provide All the Info You Need to Book Their Ticket
This may sounds obvious, but many times we've seen people try to buy someone else's airline ticket without getting their info. If you want to book a flight for someone else, make sure that they know you're actually doing it before doing all of the work. You'll need their date of birth and full name as well as where they live in order to get them set up properly. Make you sre you have their name exactly as it appears on their government issue ID or passport. Expired IDs and passports will likely get your passenger stranded at the airport. Make sure they are current and up to date!
2. Have The Person You're Buying Tickets For Give You Their Exact Flight Information
Before you buy their flight tickets, make sure to get their exact departure and arrival times. This is especially important when you're
buying a ticket for someone in another country
. This will help ensure they don't miss the plane or have any other travel troubles. If the ticket is a gift for someone, but don't know when they'll be able to use it, make sure that the tickets are good sometime in the future. You can always
buy them e-tickets
so their recipient doesn't have to worry about printing out anything at all.
3. Check What Information (ID) is Required at Check In
Regulations are different for every country and airline, that's why you might be asked to show the credit card you used for your purchase at check-in. For this reason, make sure the person who bought your ticket brings evidence of it being paid with a credit card. The regulations for traveling with a credit card are different in every country and airline, which is why you might be asked to show your wallet at the check-in desk.
4. Print Your Flight Booking Receipt, or Even Have it Emailed to You as a PDF file
It's always a good idea to print out the confirmation email and keep an electronic copy of your airline ticket. That way you can access it anywhere, anytime.
Creating a PDF file
of the confirmation isn't a bad idea either. Printing off those pesky airline confirmation emails can be tricky when you need something concrete from one person or another. Make sure each party has access to the document by saving it electronically on iphones, ipads, etc., so you're assured of proof of purchase and identification.
5. Ensure The Person Traveling Has ALL The Necessary Documents to Board the Plane and Travel
The individual traveling must have their ticket receipt, their identification, a copy of their airline reservation in order to get on board at an airport kiosk or from personnel when checking them-in before heading through security.
Can I Buy a Plane Ticket for Someone Else with my Credit Card?
Can you buy a plane ticket for someone else with your credit card? Yes, but there are some things that you should know. We'll discuss the different ways to purchase an airline ticket for somebody else and how to avoid any potential issues. First, you need to state who the airline ticket is for. You need the travelers information (name, address, phone number) and their billing information. Then you need to state the departure and destination airports. Finally, choose your flight dates and select a ticket type that is right for their travel preferences (i.e., Economy versus Business). Now it's time to fill out personal information about yourself such as name and credit card details. Make certain that everything is entered correctly, or there's a chance the flyer may not be able to fly. Some carriers may ask to see the credit card that was used to book the flight. Obviously, in most cases, the passenger won't have that (as it was booked
for them
). Check if this is the case with airline first, then make a photocopy of the card along with a signed document that shows the flight was booked for them. If you're looking to
buy a plane ticket for someone else on Expedia or another travel site
then go check this out.
Buying an Airline Ticket for an Unaccompanied Minor
If you're looking to purchase a ticket for an unaccompanied minor, it is important that you do your homework. The regulations between airlines vary so the best thing to do would be research which airline will offer what type of service for children traveling alone and then proceed with booking their flight accordingly.For all those parents out there who are trying to buy a ticket for their child's next flight, the airlines have different policies. Sometimes you need your credit card and other times just your ID is enough. Some airlines no longer allow minors to fly alone, hence why you must check with each carrier and their policies.When buying tickets online, it can be difficult knowing what type of information they want from you because, again, each airline has different requirements…so make sure to check and not assume.
Always tell the booking agent for the airline to send you a hard copy of their requirements and terms. And have your minor child carry a copy with him/her once you have made the flight reservation.
Some policies to note:
– Children under 5 cannot fly alone (in most cases…see below).- Children 5-7 typically can fly on a single direct flight but not on
connecting flights
. Spirit and JetBlue (for example) do not allow connections for children under 15.- Air Canada does not allow children under 8 to fly alone. The above are a few examples…so make sure you check with the carrier for specific policies.
Buying Airline Tickets for Someone Else Isn't Hard…But You Have to Follow The Rules…
…and when in doubt, call the airline.
They are there to help you. I know a lot of people are not huge fans of airline customer service these days, but most are trying hard to improve their service and their image. Make certain to utilize them.