Airlines That Fly into TUS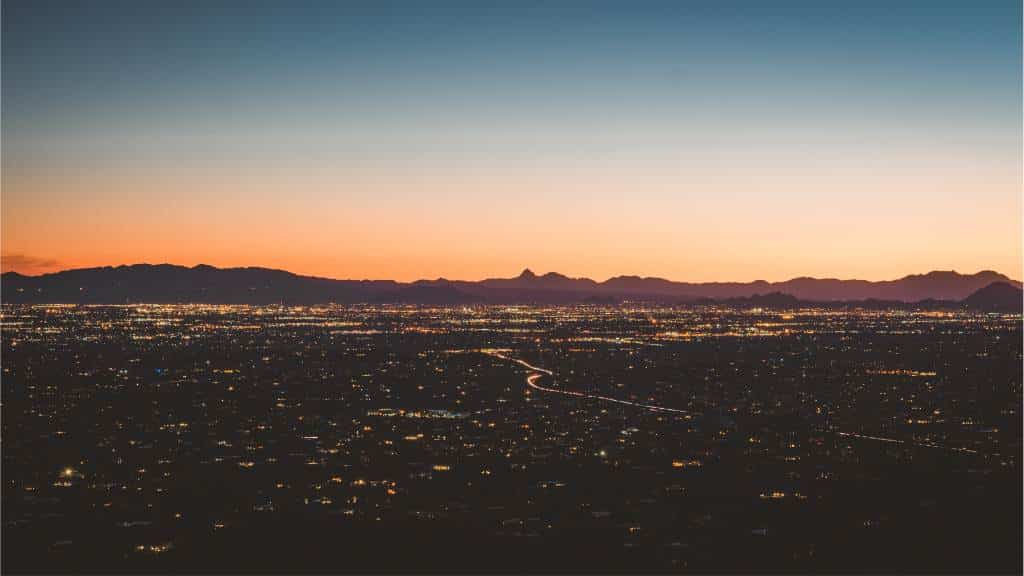 Major Carriers
When planning your journey to Tucson, Arizona, you'll find a myriad of options from major U.S. airlines. Among the heavy hitters when it comes to Airports in Arizona, American Airlines offers extensive routes connecting Tucson to hub cities such as Dallas/Fort Worth and Chicago. Delta Air Lines provides flights mainly from Atlanta and Salt Lake City, while Southwest Airlines has a strong presence with flights from destinations like Denver, Las Vegas, and Phoenix.
To put this into perspective, think of these major airlines as the "trunk routes" of a tree, offering you the fastest and most straightforward paths to Tucson favorite destinations. Their multiple daily flights provide not only a plethora of choices but also the reliability you seek when traveling for business or leisure.
Regional and Budget Airlines
If you are flying in from closer locations or looking for more budget-friendly options, carriers like Allegiant Air and Sun Country Airlines also provide service to Tucson Airport. These airlines might not offer as many amenities as their major counterparts, but they make up for it with often lower fares and less crowded flights.
Think of these airlines as the smaller branches on the tree. They might not bear as much "fruit" in terms of perks, but they can be the ideal option for travelers who prioritize cost or are flying in from nearby cities.
Seasonal Options
Certain airlines operate seasonal routes to Tucson, offering direct flights from cities that may not have year-round service. For instance, during the winter months, airlines like Frontier and Alaska Airlines add Tucson to their network to cater to the snowbird crowd and vacationers escaping the cold.
What to Consider When Choosing an Airline
The choice of airline can affect not just your in-flight experience but also your overall travel plans. Here are some factors you may want to consider:
Loyalty Programs: If you're a frequent flyer, sticking with an airline that offers a robust rewards program can be a wise decision.

Transit Cities: Some airlines offer more convenient transit options than others. If you have a connecting flight, make sure the layover city is one where you can comfortably spend time.

In-flight Amenities: If you require specific amenities like in-flight Wi-Fi, meal choices, or extra legroom, look for airlines that meet those criteria.
Best Times of Year for Cheap Flights to Tucson
Off-Peak Season: Summer Months
If you're looking for budget-friendly airfare to Tucson, the summer months of June through August can be your best bet. During this period, the heat in Tucson reaches its peak, leading to a decline in tourist activity. Consequently, airlines and accommodations often slash prices to attract travelers. However, passengers should be prepared for extreme heat, with temperatures often soaring above 100°F.
Think of this vacation as shopping for winter coats in the spring; you may find incredible discounts, but you'll also need to contend with the limitations of the off-season. If you don't mind the heat and are well-prepared, summer can offer you not just cheap flights but also a quieter and less crowded experience at attractions.
Shoulder Seasons: Spring and Late Fall
The months of April to May and late September to November serve as the shoulder seasons for travel to Tucson. The weather is generally pleasant, and although you might not find airfares as low as in the summer, you can still snag some deals. These months are like the appetizers before a main course—they offer a taste of what Tucson has to offer without the full-on rush of peak season.
Peak Season: Winter Months
From December to March, Tucson becomes a haven for "snowbirds" looking to escape colder climates. Although finding cheap flights during this time can be challenging, it's not impossible. Booking your tickets well in advance or being flexible with your travel dates can yield some savings.
Special Events and Festivals
Keep an eye out for specific events like the Tucson Gem and Mineral Show in February or the Tucson Festival of Books in March. While these events draw crowds, leading to higher airfare and accommodation costs, they also offer unique experiences that might make the extra expense worthwhile.
Tips for Snagging Cheap Flights
Use Price Alert Tools: Platforms like SkyScanner or Kayak offer price alert features that notify you when fares drop for your desired route.

Be Flexible with Dates: Sometimes flying mid-week or taking a flight with a longer layover can result in significant savings.

Book in Advance but Not Too Far: Booking about two to three months in advance often provides the best balance between availability and cost.
The best times for cheap flights to Tucson largely depend on your tolerance for extreme weather and your flexibility with travel dates. Each season offers its unique blend of experiences and challenges, and being savvy about when to book can make a considerable difference in your travel budget.
Take the time to plan your arrival here, set up fare alerts, and keep an eye on seasonal variations to make the most of your trip to Tucson.
Natural Attractions
Saguaro National Park
One of the hallmarks of Tucson is its breathtaking Saguaro National Park, split into two districts on either side of the city. The towering Saguaro cacti create an otherworldly landscape that's a paradise for photographers and nature enthusiasts alike. For an optimal experience, consider visiting during the golden hours of sunrise or sunset; the low light paints the landscape in rich hues of orange and purple, akin to a live canvas that changes minute by minute.
Mount Lemmon
If you're yearning for a change in altitude, Mount Lemmon provides a cool escape with elevations reaching over 9,000 feet. It's remarkable to think that within a short drive from the desert, you can find yourself amidst pine trees and even snow in the winter months.
Cultural Experiences
Arizona-Sonora Desert Museum
This unique institution is a fusion of a zoo, botanical garden, art gallery, and natural history museum. It offers a deep dive into the Sonoran Desert's ecology and culture. Think of this place as a Swiss Army knife of attractions, combining multiple facets of Tucson's heritage and natural wonders into a single, comprehensive experience.
San Xavier del Bac
For those interested in history and architecture, the Mission San Xavier del Bac is a must-visit. This historic Spanish Catholic mission founded in 1692 is known for its stunning Baroque architecture and intricate frescoes.
Adventure and Outdoor Activities
Rock Climbing and Hiking
Tucson is a haven for rock climbers and hikers, with a variety of trails and crags that suit all skill levels. Whether you're an expert or a beginner, locations like the Catalina State Park or the Cochise Stronghold offer climbing routes and hiking trails that can be both challenging and rewarding.
Hot Air Balloon Rides
For an unparalleled view of the desert landscape, consider taking a hot air balloon ride. Floating over the vast expanses of Arizona's terrain gives you a bird's-eye view that is both exhilarating and peaceful, almost as if you're in your own private observatory scanning the beauty of Earth below.
Culinary Adventures
Sonoran Cuisine
No visit to Tucson would be complete without diving into the local culinary scene, particularly the Sonoran-style Mexican food. Restaurants like El Charro Café offer traditional dishes like enchiladas, chiles rellenos, and the much-loved Sonoran hot dog.
Tips for Enjoying Your Time
Plan According to the Season: Your choice of activities may depend on when you visit. For example, hiking is best enjoyed in the cooler months, whereas indoor attractions may be more suitable for the hot summer.

Stay Hydrated: The desert climate can be dehydrating, especially if you're engaged in physical activities.

Local Events: Always check the local calendar for festivals or events that could enrich your visit.
In essence, Tucson offers a rich tapestry of experiences, from its unique natural landscapes to its vibrant cultural attractions. Whether you're an adventurer at heart, a culture aficionado, or someone who simply enjoys the tranquility of nature, Tucson has something to offer. Plan your activities wisely, consider the season, and most importantly, allow yourself the time to soak in the many facets of life in this multifaceted city.
Luxury Accommodations
The Ritz-Carlton, Dove Mountain
For travelers seeking the epitome of luxury, The Ritz-Carlton, Dove Mountain offers a lavish retreat. Situated about 30 miles from downtown Tucson, this resort is surrounded by the natural beauty of the Sonoran Desert. Amenities like a world-class spa, championship golf course, and fine dining make this an all-inclusive oasis of comfort and opulence.
To put it into context, staying at The Ritz-Carlton, Dove Mountain is akin to enjoying a five-course meal—each experience is meticulously curated to offer the utmost quality and satisfaction.
Mid-Range Hotels
Tucson Marriott University Park
Centrally located near the University of Arizona, the Tucson Marriott University Park offers convenience for both business and leisure travelers. The hotel provides a balanced blend of comfort and practicality, with amenities such as an outdoor pool, fitness center, and on-site restaurant.
Aloft Tucson University
Aloft Tucson University is another excellent option for those who prioritize location and modern amenities. The hotel offers a chic and contemporary vibe, which is particularly popular among younger travelers or those looking for a less traditional hotel experience.
Budget-Friendly Options
La Quinta Inn & Suites by Wyndham
For budget-conscious travelers, La Quinta Inn & Suites offers clean, comfortable rooms at a reasonable price point. With a location near Tucson International Airport, it's a convenient option for those with early departures or late arrivals.
Think of it as grabbing a solid sandwich from a reliable deli—no frills, but satisfying and gets the job done.
Specialty Lodging
Miraval Arizona Resort & Spa
If your visit to Tucson is geared towards wellness and relaxation, consider staying at the Miraval Arizona Resort & Spa. This property offers guests a holistic approach to well-being, with specialized programs in mindfulness, fitness, and nutrition.
Tips for Choosing Accommodation
Location Matters: Think about the primary purpose of your trip. If you're in Tucson to explore the University of Arizona or the downtown area, staying centrally will save you travel time and possibly car rental expenses.

Check for Amenities: If you're planning a summer visit, a hotel with a good swimming pool might be a worthwhile consideration. Conversely, free breakfast or a gym could be important for business travelers.

Look for Deals: Sometimes booking a flight and hotel together can offer cost savings. Also, keep an eye on travel deal websites for special promotions or discounts.
In conclusion, Tucson provides a variety of lodging options tailored to meet the needs and budgets of every traveler. Whether you're seeking the lap of luxury, something in the middle range, or just need a clean and simple room for the night, you'll find an array of choices to suit your requirements. Take your time to consider what amenities and location will best enhance your stay, and you're sure to find a lodging option that's the perfect fit for your trip to Tucson.