Popular Airlines that Fly into Sky Harbor Intl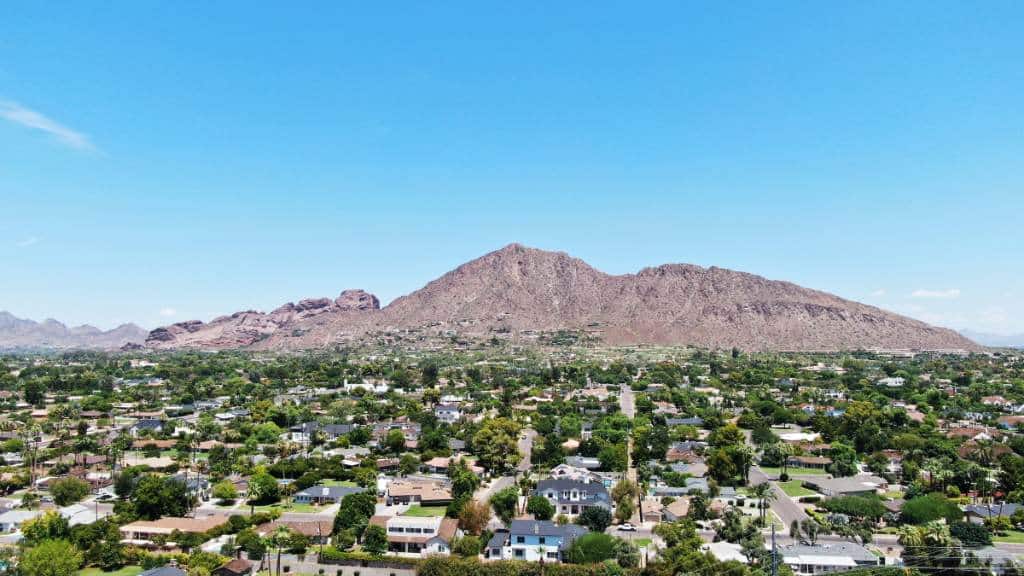 Phoenix Sky Harbor International Airport stands as a major hub for a number of prominent airlines. If you're looking to fly into this bustling desert metropolis, it's beneficial to be familiar with the leading airlines that frequent the airport. Below, we dive into some of the most popular carriers that service Phoenix Sky Harbor, offering a glimpse into their operations, routes, and what sets each one apart.
1. American Airlines
Background: As one of the largest airlines in the world, American Airlines boasts a significant presence at Sky Harbor. With a dedicated terminal and numerous gates, it stands as one of the main carriers connecting Phoenix to various parts of the globe.
Key Routes:
Tip: If you're a frequent flyer with American Airlines, consider signing up for their AAdvantage program to earn miles and enjoy priority boarding. Think of it as a loyalty card for the skies.
2. Southwest Airlines
Background: Southwest, known for its budget-friendly fares and a unique boarding process, is a staple at Phoenix Sky Harbor. Operating from its own terminal, Southwest offers numerous domestic routes and has become a favorite for many travelers.
Key Routes:
Phoenix to Las Vegas

Phoenix to Denver

Phoenix to Los Angeles
Analogy: Flying with Southwest is like grabbing your favorite fast-food meal—consistent, cost-effective, and satisfying.
3. Delta Air Lines
Background: Delta maintains a robust operation at Sky Harbor, connecting Phoenix with several major U.S. cities and select international destinations. Known for its punctuality and in-flight amenities, Delta ensures a comfortable journey for its passengers.
Key Routes:
Phoenix to Atlanta

Phoenix to Minneapolis/St. Paul

Phoenix to Salt Lake City
Tip: Delta's SkyMiles program can be a boon for regular travelers, offering perks like free checked bags and access to exclusive lounges. Imagine lounging in comfort before your flight, sipping a complimentary beverage—it's a reality for SkyMiles members.
4. United Airlines
Background: United Airlines, another global aviation powerhouse, offers both cheap flights and a plethora of connections from Phoenix, both domestically and internationally. With a focus on service and connectivity, United stands out as a reliable choice for many travelers.
Key Routes:
Phoenix to San Francisco

Phoenix to Houston

Phoenix to Newark
Example: For those heading to Asia or the Pacific, United often provides one-stop connections via their hubs, making the journey seamless.
Tips for Finding the Cheapest Flight Deals to Sky Harbor
Airfare can be one of the most significant expenses when planning a trip. But with a few strategies and a bit of flexibility, it's entirely possible to find affordable flights—even to popular destinations like Phoenix Sky Harbor International Airport. Dive into these expert tips to secure the best deals on your next flight to the Valley of the Sun.
1. Use Flight Comparison Websites
Tip: Websites like Skyscanner, Kayak, and Google Flights allow you to search and compare fares from multiple airlines simultaneously. It's like having a personal travel agent scanning a broad spectrum of deals just for you.
Example: Say you're planning a round trip, from New York to Phoenix. By entering your details on these platforms, you might discover that while Airline A offers the fastest route, Airline B provides a cheaper option with just a short layover.
2. Be Flexible with Your Dates
Analogy: Think of flight prices as the tide—they ebb and flow. Sometimes, shifting your travel dates by just a day or two can lead to significant savings.
Tip: If your travel dates aren't set in stone, use the "flexible dates" feature on booking platforms. This shows you a range of fares surrounding your desired travel date, helping you pinpoint the most cost-effective day to fly.
3. Book in Advance
Tip: Typically, airlines release their flight schedules 11 months in advance. The earlier you can book, the better—especially for peak travel seasons. Think of it as an early bird catching the best flight deals.
4. Consider Alternative Airports
While Phoenix Sky Harbor is the primary airport in the area, there are smaller airports nearby, such as Phoenix-Mesa Gateway Airport. Sometimes, flights into these alternative hubs can be cheaper.
Example: Rather than flying direct to Sky Harbor, you might find a deal flying into Phoenix-Mesa and then taking a short shuttle or car ride to your final destination.
5. Sign Up for Airfare Alerts
Tip: Many travel websites and apps offer notifications for price drops on specific routes. By setting up an alert for Phoenix flights, you'll be informed immediately when prices dip.
Analogy: It's like having a vigilant watchman, always on the lookout for the best deals tailored to your needs.
6. Travel Light
Many budget airlines offer lower ticket prices but charge extra for checked bags. If you can, pack light and use only a carry-on. This not only saves you money but also time at baggage claim!
Navigating any airport can be an adventure in itself. Phoenix Sky Harbor International Airport (PHX), with its sprawling terminals and myriad of services, is no exception. Whether you're a seasoned traveler or a first-time visitor, these essential travel tips will ensure your journey through PHX is smooth and hassle-free.
1. Familiarize Yourself with the Terminal Layout
Tip: Before arriving at PHX, take a moment to check out the airport's map online. Knowing the location of your check-in counter, gate, and essential amenities can save you precious minutes.
Example: If you're flying with American Airlines, you'll likely depart from Terminal 4, which is also home to a plethora of dining and shopping options.
2. Utilize the Sky Train
Analogy: Consider the PHX Sky Train as your personal airport chariot. This automated train system connects various airport terminals with the Valley Metro Rail, ensuring speedy transit throughout the airport.
Tip: If you're parking in the East Economy Lot, the Sky Train offers direct service, making it a convenient choice for transportation to your terminal.
3. Stay Connected with Free Wi-Fi
Phoenix Sky Harbor offers complimentary Wi-Fi throughout its terminals. Whether you're catching up on work or streaming your favorite show, staying connected is a breeze.
Example: Have a layover or waiting for your flight? Download the latest episode of that podcast you love or FaceTime your loved ones without worrying about data charges.
4. Be Aware of Peak Travel Times
Like any major airport, PHX has its busy periods. Typically, early morning (4 AM – 6 AM) and late afternoon (3 PM – 7 PM) see the most traffic.
Tip: If you're traveling during these peak times, give yourself some extra time for check-in and security. It's always better to be early than rushing to your gate.
5. Explore Local Flavors
PHX prides itself on offering an array of dining options, many of which showcase local Arizona flavors.
Tip: If you have some time before your flight, consider treating yourself to a regional dish or local craft beer. It's a delightful introduction (or farewell) to what Phoenix has to offer.
6. Keep Hydrated
Analogy: Think of Phoenix's desert climate like a sponge—it can sap moisture from you quicker than you realize.
Tip: Carry a reusable water bottle. Once you're through security, there are multiple water refill stations. Staying hydrated ensures you arrive at your destination feeling refreshed.
Things to Do After You Arrive in Phoenix
Once your plane touches down at Phoenix Sky Harbor and you've navigated your way out of the terminal, the vibrant city of Phoenix beckons with its myriad of attractions, experiences, and natural wonders. Whether you're in town for business, pleasure, or a little of both, there's a wealth of activities waiting for you. Dive in to explore what Phoenix offers its visitors post-arrival.
1. Visit the Desert Botanical Garden
Tip: A trip to Phoenix would be incomplete without experiencing the unique flora of the Sonoran Desert. The Desert Botanical Garden, with its vast collection of cacti, succulents, and native plants, offers a glimpse into the region's natural beauty.
Analogy: Think of the garden as a living museum, showcasing the resilience and diversity of desert life.
2. Explore Downtown Phoenix
Downtown Phoenix pulsates with energy, from its art galleries to trendy restaurants.
Example: Roosevelt Row, a dynamic arts district, is teeming with street art, pop-up galleries, and regular art walks. It's a canvas that constantly evolves and reflects the city's cultural heartbeat.
3. Hike Camelback Mountain
For those craving a physical challenge paired with stunning vistas, Camelback Mountain beckons.
Tip: Start your hike early in the morning to avoid the desert heat and to catch the sunrise painting the city below. Remember, as with any desert adventure, to bring plenty of water and wear appropriate footwear.
4. Discover the Musical Instrument Museum (MIM)
Music enthusiasts will find the MIM a delightful treat. Housing over 7,000 instruments from around the world, it's an auditory journey across continents and eras.
Analogy: Visiting the MIM is akin to having a global orchestra at your fingertips – every exhibit tells a story of culture, history, and the universal language of music.
5. Dine at Authentic Southwestern Restaurants
Phoenix's culinary scene is a melting pot of cultures, but its Southwestern cuisine stands out.
Example: Try dishes like the chili-spiced "chiles rellenos" or the tangy "ceviche" at local hotspots. These flavorful dishes are a testament to the region's rich culinary heritage.
6. Engage in Water-Based Activities
Though Phoenix is in the desert, there are plenty of water-based activities to indulge in. The Salt River offers tubing excursions, while many resorts boast lavish pool complexes.
Tip: If you're visiting during the hotter months, consider allocating an afternoon to cool off by the water. It's both a fun and refreshing way to beat the heat.
Choosing the perfect place to stay can be the cornerstone of any memorable trip. Proximity to attractions, amenities, comfort, and value for money are all considerations to weigh when making your selection. If Phoenix Sky Harbor International Airport is your gateway to the Valley of the Sun, then you're in luck—there are a plethora of lodging options in close vicinity. Let's delve into the top recommendations, ensuring your Phoenix stay is both convenient and comfortable.
1. Airport Adjacent: Hotels Right by PHX
Staying close to the airport can be a boon for those with early departures or late arrivals.
Example: The Phoenix Airport Marriott offers both convenience and luxury. With a shuttle service to PHX, a pool to unwind in, and top-tier dining options, it epitomizes hassle-free accommodation.
Tip: Many hotels close to the airport offer "park and fly" deals, allowing you to leave your car at the hotel during your travels.
2. Downtown Delight: Stay in the Heart of Phoenix
For those eager to dive into the city's pulse, downtown Phoenix accommodations are a prime choice.
Analogy: Staying downtown is like having a front-row seat to the city's ever-evolving performance, from its arts scene to its nightlife. Properties like the Kimpton Hotel Palomar Phoenix provide not only a strategic location but also rooftop lounges and pools, offering panoramic views of the city skyline.
3. Luxury in the Desert: Resort Options
Phoenix is renowned for its lavish resorts, boasting sprawling grounds, golf courses, and spa treatments.
Example: The Arizona Biltmore, A Waldorf Astoria Resort, often referred to as the "Jewel of the Desert," offers guests an oasis of luxury. From its architectural wonders to its world-class amenities, it's an experience in opulence.
Tip: Many resorts offer seasonal deals, especially during the summer months. If you can handle the heat, this might be the time to snag a luxury stay at a fraction of the usual price.
4. Budget-Friendly Stays: Value without Compromise
If you're traveling on a tighter budget, fear not—Phoenix offers a variety of accommodations that don't skimp on quality.
Analogy: Think of these budget-friendly options as the unsung heroes of the hospitality world. They deliver on comfort and convenience, often at prices that'll have you doing a double-take. Chains like Hampton Inn & Suites or Holiday Inn Express near the airport provide reliable stays with complimentary breakfasts to start your day right.
5. Boutique Hotels: Personalized and Unique
For a more intimate and distinctive experience, boutique hotels can offer character in spades.
Example: The Camby, Autograph Collection, is a testament to modern design paired with a touch of whimsy. Every detail, from the décor to the dining, reflects a unique perspective on Phoenix's culture.
Wrapping it Up
Throughout our comprehensive guide, we've unveiled the nuances of Phoenix Sky Harbor International Airport, highlighting the prime airlines, invaluable tips for snagging the best flight deals, essential travel recommendations, activities awaiting in Phoenix, and a diverse range of accommodation choices to elevate your stay.
Phoenix, with its dynamic blend of desert beauty and urban flair, promises an unforgettable experience. As you ponder your next journey, consider the ease and convenience SkyGoFly offers in connecting you to the heart of the Valley of the Sun. Let us be your trusted travel companion, and book your next flight to Phoenix with SkyGoFly. Your desert adventure awaits.