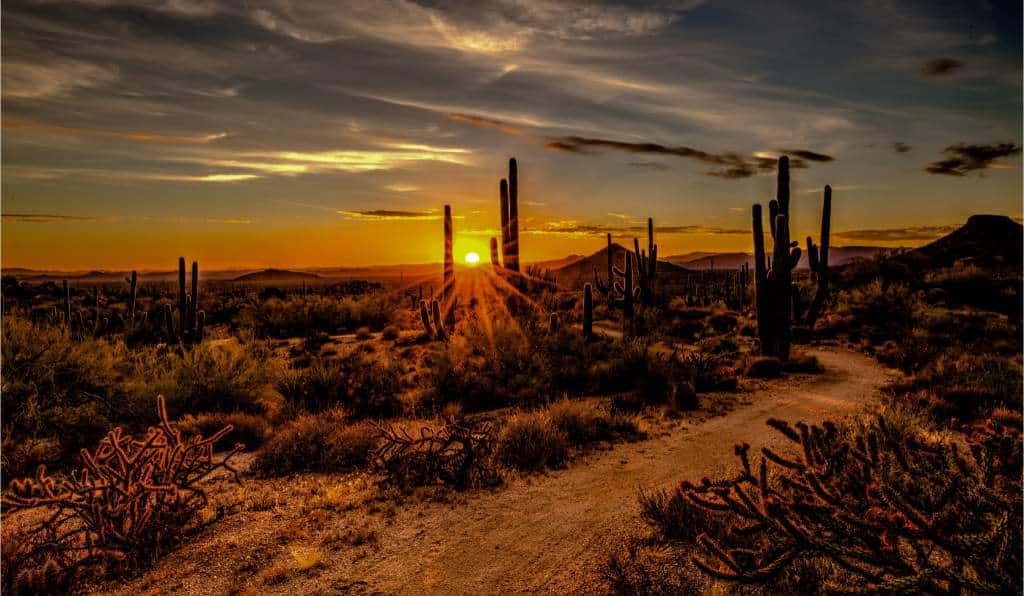 Notable Airlines that Fly from Phoenix Sky Harbor
Phoenix Sky Harbor International Airport, with its central location and comprehensive network, serves as an ideal starting point for many travelers. Its expansive terminal houses a selection of leading global and domestic carriers that are renowned for their service, reliability, and coverage. Here, we delve into some of the most notable airlines that have made Phoenix Sky Harbor their hub or significant focus city.
American Airlines
Overview: As one of the largest airlines in the world, American Airlines operates an extensive number of flights from Phoenix Sky Harbor. It's a significant hub for them, providing passengers with a myriad of options for both domestic and international travel.
Key Destinations: From coast to coast, American connects Phoenix to cities like New York, Los Angeles, Miami, and many more. Internationally, destinations include cities in Canada, Mexico, and select European locations.
Tip: If you're an AAdvantage member, flying from Phoenix with American can earn you significant miles, given the frequent flights they operate from this airport.
Southwest Airlines
Overview: Southwest Airlines, known for its customer-friendly policies and free baggage allowance, has a strong presence in Phoenix. Their extensive route network from Sky Harbor spans across the country.
Key Destinations: Southwest connects Phoenix to cities such as Chicago, Denver, Las Vegas, and even some locations in Hawaii.
Analogy: Think of Southwest's extensive network from Phoenix like a spider's web—each strand representing a direct route to a major U.S. city, all stemming from this central Arizona hub.
Delta Air Lines
Overview: Delta, with its promise of reliability and extensive global coverage, also plays a crucial role in Phoenix's aviation scene. They cater to both business and leisure travelers with their wide range of destinations.
Key Destinations: Popular routes include Seattle, Atlanta, Minneapolis, and Salt Lake City. Plus, their partnership with various international carriers facilitates smoother connections for global travelers.
Tip: Using the Delta Sky Club in Phoenix can elevate your travel experience. It's a tranquil space to relax and rejuvenate before your flight.
Frontier and Spirit Airlines
Overview: For those seeking budget-friendly options without compromising on safety, both Frontier and Spirit Airlines operate from Phoenix Sky Harbor. These ultra-low-cost carriers offer competitive prices on many domestic routes.
Key Destinations: Both airlines service cities such as Denver, San Francisco, and Dallas, with occasional seasonal routes.
Example: Imagine wanting a quick weekend getaway. With the affordable fares offered by these airlines, spontaneous trips become much more feasible.
Tips for Finding Cheap Flights from Phoenix Sky Harbor
Phoenix Sky Harbor International Airport, with its vast connectivity, offers a myriad of flight options. However, the quest to find cheap flights for most travelers often revolves around securing the best deals without compromising the quality of their journey. To aid you in this endeavor, we've compiled a list of essential tips to help you find affordable flights from this strategic hub.
1. Be Flexible
Overview: One of the prime ways to secure a cheap flight is by being flexible with your travel dates and times. Airfare can vary significantly based on the day of the week, time of the year, or even the time of day.
Example: A flight on a Tuesday afternoon might be considerably cheaper than one on a Friday evening, which is a peak travel time.
Tip: Utilize fare calendars available on airline websites or travel portals. These tools provide a month's view, highlighting the cheapest days to fly.
2. Use Fare Alerts
Overview: In today's digital age, there's no need for constant manual checking. Fare alerts notify you when there's a drop in the price for routes you're interested in.
Analogy: Think of fare alerts as your personal travel assistant, keeping a vigilant eye on discounts and notifying you promptly.
Tip: Websites like Skyscanner or Kayak allow users to set up fare alerts for specific routes. Input your preferred route from Phoenix Sky Harbor and wait for flight deals to to land in your inbox.
3. Nearby Airports are Your Friend
Overview: Sometimes, the trick to saving on airfare lies not in the flight prices to the destination but in the arrival point.
Example: If you're aiming for a city with multiple airports or there are nearby cities with airports, sometimes flying into an alternative can save you a significant amount.
Tip: While booking, check the "include nearby airports" option. This will broaden your search and potentially reveal cheaper options.
4. Book in Advance, But Not Too Early
Overview: While last-minute deals can occasionally be a steal, they're a risky bet. Booking well in advance often yields the best prices. However, booking cheap tickets too early might not always fetch the best deals.
Analogy: Booking flights can be likened to a game of double dutch jump rope. Jump in too early or too late, and you might miss your chance. Timing it just right is the key.
Tip: A booking window of 1-3 months in advance for domestic flights and 2-5 months for international ones is often considered ideal.
5. Join Frequent Flyer Programs
Overview: Loyalty pays, especially in the world of aviation. Enrolling in frequent flyer programs can lead to a range of benefits, including discounted fares and priority bookings on multiple airlines.
Example: A frequent flyer with American Airlines can utilize their AAdvantage miles to secure discounts or even free flights from Phoenix Sky Harbor.
Tip: While enrolling, look for programs with airlines that have a significant presence in Phoenix, maximizing your benefit potential.
Armed with these tips, the elusive cheap flight from Phoenix Sky Harbor is well within your grasp. Remember, the journey to securing the best deal is part patience, part strategy, and entirely possible.
Direct Flights from Phoenix Sky Harbor: Who Has the Best?
One of the luxuries in air travel is skipping the layovers and diving straight into your destination with a direct flight. Phoenix Sky Harbor International Airport's strategic location and importance in the aviation industry mean it offers a plethora of direct flight options. Yet, with so many airlines operating from this hub, which one offers the best direct flights? Let's explore.
1. American Airlines: Coast-to-Coast and Beyond
Overview: American Airlines, with its significant hub operations at Phoenix, offers an exhaustive list of direct flights from this airport.
Key Destinations: From major cities like New York, Miami, and Los Angeles to lesser-frequented gems like Raleigh-Durham and Portland, American's route map is expansive.
Analogy: Imagine having a buffet spread in front of you, filled with diverse dishes. This is what American's direct flight offerings from Phoenix resemble – a range of choices catering to varied tastes.
Tip: American often runs promotions on its direct routes. Keep an eye on their 'Deals & Offers' page for potential savings.
2. Southwest Airlines: Comprehensive Domestic Connectivity
Overview: Southwest, known for its point-to-point network, provides a robust set of direct flight options from Phoenix.
Key Destinations: With routes spanning from Seattle in the northwest to Tampa in the southeast, Southwest's domestic footprint is impressive.
Example: Fancy a weekend getaway to the beaches of San Diego? Southwest has you covered with multiple direct flights daily.
3. Delta Air Lines: Bridging Major Hubs
Overview: While Delta's presence in Phoenix is not as massive as American or Southwest, the airline still offers strategic direct connections to its primary hubs.
Key Destinations: Direct flights to Atlanta, Salt Lake City, and Minneapolis ensure travelers have easy access to popular flights on Delta's larger network.
Tip: Flying direct to Delta's main hubs can sometimes the cheapest flights and offer more affordable international connections. For instance, flying Phoenix to Atlanta and then heading overseas can occasionally be cheaper than other options.
4. Frontier & Spirit: Budget-Friendly Direct Options
Overview: For the budget-conscious traveler, both Frontier and Spirit offer a selection of direct routes from Phoenix, enabling savings without the layovers.
Key Destinations: Direct connections include Denver, Chicago, and Dallas among others.
Analogy: Opting for these ultra-low-cost carriers is akin to grabbing a no-frills, straight-to-the-point coffee. It's efficient, direct, and saves you some cash.
Best Time of Year to Fly Out of PHX
The beauty of air travel from Phoenix Sky Harbor International Airport (PHX) is the flexibility it offers due to its location, comprehensive route network, and accommodating facilities. However, as with any major hub, certain times of the year can offer a more delightful flying experience, both in terms of airport ambiance and ticket prices. Here, we break down the best periods to embark on a journey from PHX.
1. The Sweet Spot: Late Winter and Early Spring
Overview: Phoenix experiences mild winters and beautiful spring periods, making these seasons an ideal time for travelers.
Reasons: With the holiday rush of December subsiding and the scorching summer heat yet to set in, this period sees pleasant weather, making airport transits and flights comfortable. Additionally, plane ticket prices are often reasonable post-holiday season.
Analogy: Imagine a period in a song where the tune is neither too loud nor too soft, but just perfect. Late winter and early spring flights from PHX mirror this balanced symphony.
2. Avoiding Peak Summer
Overview: The sweltering heat of Phoenix summers is well-known. Traveling during this time may present certain challenges.
Reasons: High temperatures can sometimes cause flight delays due to air density changes, leading to extended waiting times on tarmacs. Moreover, the summer months, especially June and July, often see a surge in travelers, leading to crowded terminals.
Tip: If you must fly during summer, aim for early morning or late-night flights when temperatures are milder.
3. Fall Fares and Flights
Overview: Autumn, especially late September to October, presents another delightful window to travel from PHX.
Key Benefits: This period offers a respite from summer's intensity, with cooler temperatures setting in. Airfares often dip post the back-to-school rush, and before the holiday surge in November and December.
Example: For those eyeing a serene escape, consider a direct flight to Colorado. The fall foliage of Aspen in October, paired with the pleasant Phoenix transit, promises a harmonious travel experience.
4. Weighing the Holiday Season
Overview: The festive charm of late November and December is undeniable, but it's also the peak travel season.
Pros and Cons: While the airport adorns a festive look and the vibe is cheerful, ticket prices usually spike. Additionally, the airport witnesses a surge in travelers, which could mean longer check-in and security lines.
Tip: Booking your tickets well in advance and opting for mid-week flights, say a Tuesday or Wednesday, can sometimes help snag better deals during this busy period.
Let SkyGoFly Make Your Travel Easier
Phoenix Sky Harbor International Airport offers a delightful travel experience year-round. However, by aligning your travel plans with the city's climatic rhythm and understanding peak travel times, you can elevate your journey, ensuring both comfort and cost-efficiency. So, as you sketch your next trip from PHX, let the seasons be your guide. And let SkyGoFly handle your travel plans…reach out to us!