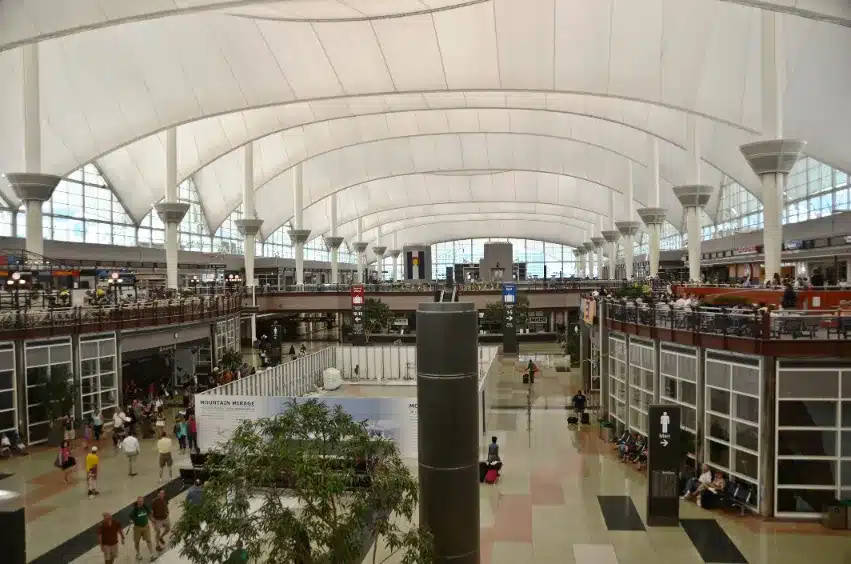 It's important to note that while there are no direct commercial services, several carriers operate on this route with connecting flights, offering flexibility in your travel plans. We encourage you to pay close attention to the carriers and their specific offerings to ensure you find a flight that aligns with your needs.
For a more detailed and personalized experience, we invite you to browse through our page here and explore SkyGoFly. Discover the best flights from Denver to Scottsdale, tailored to your unique travel requirements.
Finding Cheap Flights from Denver: Not Usually an Option in to SDL
Moving on to the next critical aspect of planning your journey from Denver to Scottsdale, it's essential to address the topic of affordability. When searching for flights to Scottsdale Airport (SDL), it's important to set realistic expectations regarding the cost. Due to the nature of this route, finding significantly cheap flights is not usually an option.
Scottsdale Airport primarily serves private and corporate aircraft, with limited commercial flight options. This exclusivity often results in higher prices compared to major commercial airports. Additionally, the demand for flights to Scottsdale, a city known for its upscale attractions and events, can also drive up prices.
Always Compare Prices
However, there are strategies you can employ to ensure you get the best possible deal. First, consider the timing of your trip. Traveling during off-peak seasons or avoiding major events in Scottsdale can lead to more favorable pricing. Also, be flexible with your travel dates and times; sometimes, flying on weekdays or at less popular hours can result in lower fares.
While direct cheap flights from Denver to SDL might be rare, exploring connecting flights through other major airports could offer some cost savings. It's also worthwhile to monitor flight prices regularly and take advantage of any special deals or promotions that airlines may offer.
Airports to Consider out of Denver
When planning your flight from Denver to Scottsdale, selecting the right departure airport is a crucial step. Denver offers several airports that cater to different types of flights and traveler preferences. Let's explore the options to help you make an informed decision.
Denver International Airport (DEN)
Denver International Airport, commonly referred to as DIA or DEN, is the primary airport serving the Denver area. It's one of the largest airports in the United States, both in terms of land size and passenger traffic. If you're looking for a wide range of flight options and airlines, DEN is your go-to choice. Think of DEN as a major hub, similar to a large, bustling train station, offering connections to various destinations, including Scottsdale. The airport is well-equipped with amenities and services that cater to a broad spectrum of traveler needs.
Rocky Mountain Metropolitan Airport (BJC)
Rocky Mountain Metropolitan Airport, located in Broomfield, serves as a reliever airport for DEN. It's smaller and less congested, making it a great alternative for those looking to avoid the hustle and bustle of a large international airport. BJC primarily caters to private, corporate, and charter flights. It's akin to a smaller, more exclusive club where the focus is on providing a more personalized and swift travel experience. While commercial flights are limited, it's an excellent option for private and business travelers heading to Scottsdale.
Centennial Airport (APA)
Centennial Airport, located in the Denver-Aurora metropolitan area, is another excellent choice for private and executive travel. APA is one of the leading general aviation airports in the United States. It's a hub for private jets and smaller aircraft, offering a high level of convenience and speed for travelers. If you're looking for a streamlined, hassle-free travel experience, Centennial Airport is like a fast-track lane, bypassing the typical delays and queues of larger airports.
Each of these airports offers its unique advantages, depending on your travel needs and preferences. Whether you prioritize a wide range of flight options, a less crowded environment, or expedited services for private flights, Denver's diverse airport offerings ensure that your journey to Scottsdale starts on the right note.
What Airlines Fly into Scottsdale?
As we delve further into your travel planning from Denver to Scottsdale, it's crucial to understand the airline options available, particularly focusing on private charters, as Scottsdale Airport (SDL) does not accommodate regular commercial service. Private charters offer a tailored flying experience, akin to having a personal car service in the sky. Let's look at some notable private charter options that can take you to Scottsdale with style and convenience.
Example Private Charter Airlines
XOJET Aviation:

XOJET Aviation is another top-tier private charter service renowned for its bespoke travel solutions. They offer a wide range of aircraft options, from light jets perfect for shorter trips to larger, more luxurious options for those who prefer extra space and amenities. XOJET stands out for its flexibility, allowing you to tailor your flight to your exact needs, much like customizing a high-end car to your specifications.
Flexjet
Flexjet is renowned for its bespoke air travel experience. It operates much like a high-end concierge service, offering customized flight plans to meet the unique demands of each traveler. With Flexjet, you have access to a modern and diverse fleet, ranging from light jets for quick, efficient travel to larger, more luxurious aircraft for those seeking extra comfort and amenities. Their attention to detail and commitment to passenger comfort makes Flexjet a preferred choice for discerning travelers. Opting for Flexjet is akin to choosing a five-star hotel for your journey in the skies – exceptional service and unparalleled comfort.
Jet Linx
Jet Linx stands out with its highly personalized approach to private air travel. This company operates like a private club, offering exclusive benefits to its members. With a focus on providing a more intimate and tailored flying experience, Jet Linx ensures that every aspect of your journey is handled with utmost care. Their services often include access to private terminals, ensuring a seamless and private travel experience from start to finish. Choosing Jet Linx can be compared to opting for a private, members-only club where your individual preferences are known and catered to every step of the way.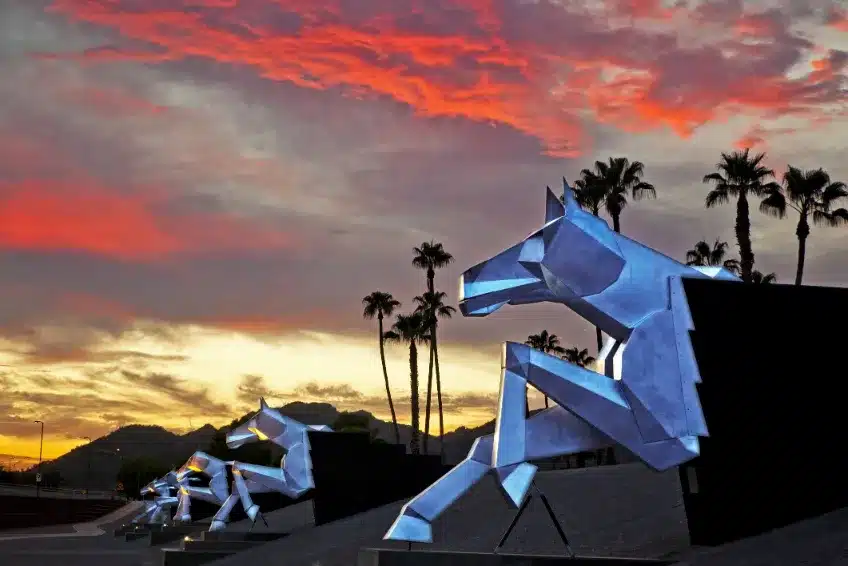 Conclusion
In conclusion, your journey from Denver to Scottsdale promises to be a seamless and enjoyable experience, with various options tailored to your preferences. Whether you choose to depart from Denver International Airport, Rocky Mountain Metropolitan Airport, or Centennial Airport, each offers unique advantages to suit your travel style. While commercial flights to Scottsdale are not available, the selection of private charters like JetSuiteX, XOJET Aviation, Flexjet, and Jet Linx provides an array of luxurious and personalized flying experiences. These private airlines offer the convenience and comfort of a first-class journey, ensuring your trip is as memorable as your destination. We hope this guide has been informative and helpful in planning your travel. We encourage you to explore these options further and discover the perfect flight that meets your needs, promising a delightful start to your Scottsdale adventure.